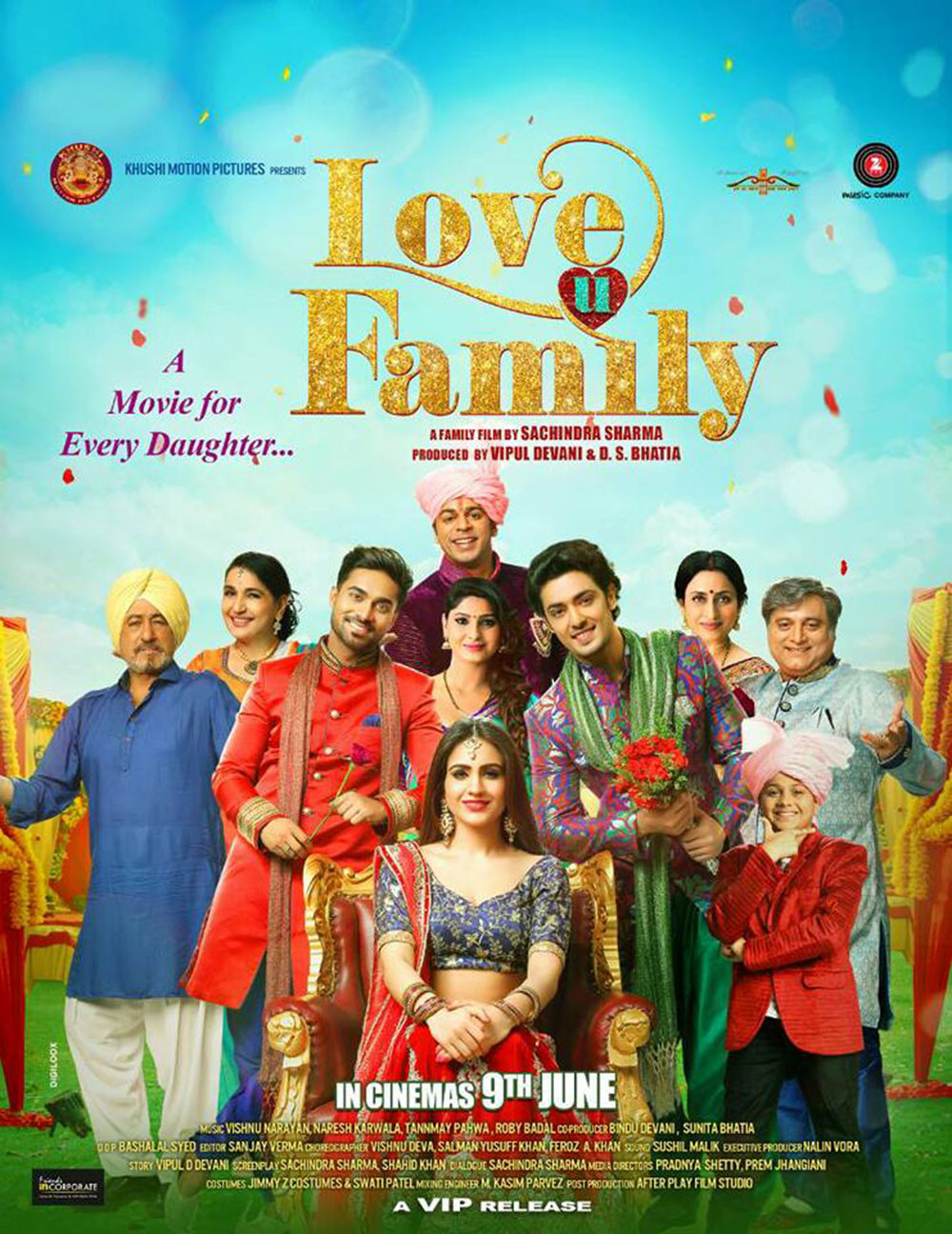 Love U Family is about a family bonding , where family comes first. A relationship of a father and daughter. Dhiren Devani'S family consists of his lovely wife Sugandha, son Vipul, daughter in law manjeet, grand son Namra and daughter khushi, which Dhiren Devani feels is dignity.
khushi's family is everything for her, until Raj enters khushi's life as her love interest, khushi forgets all her family values and gets married to him even after parent's opposing over it.
what transpires later on is a thought… along with a message for every daughter.
A family who values, loves and cares for their daughter for 18 years…. how important is love or family valus?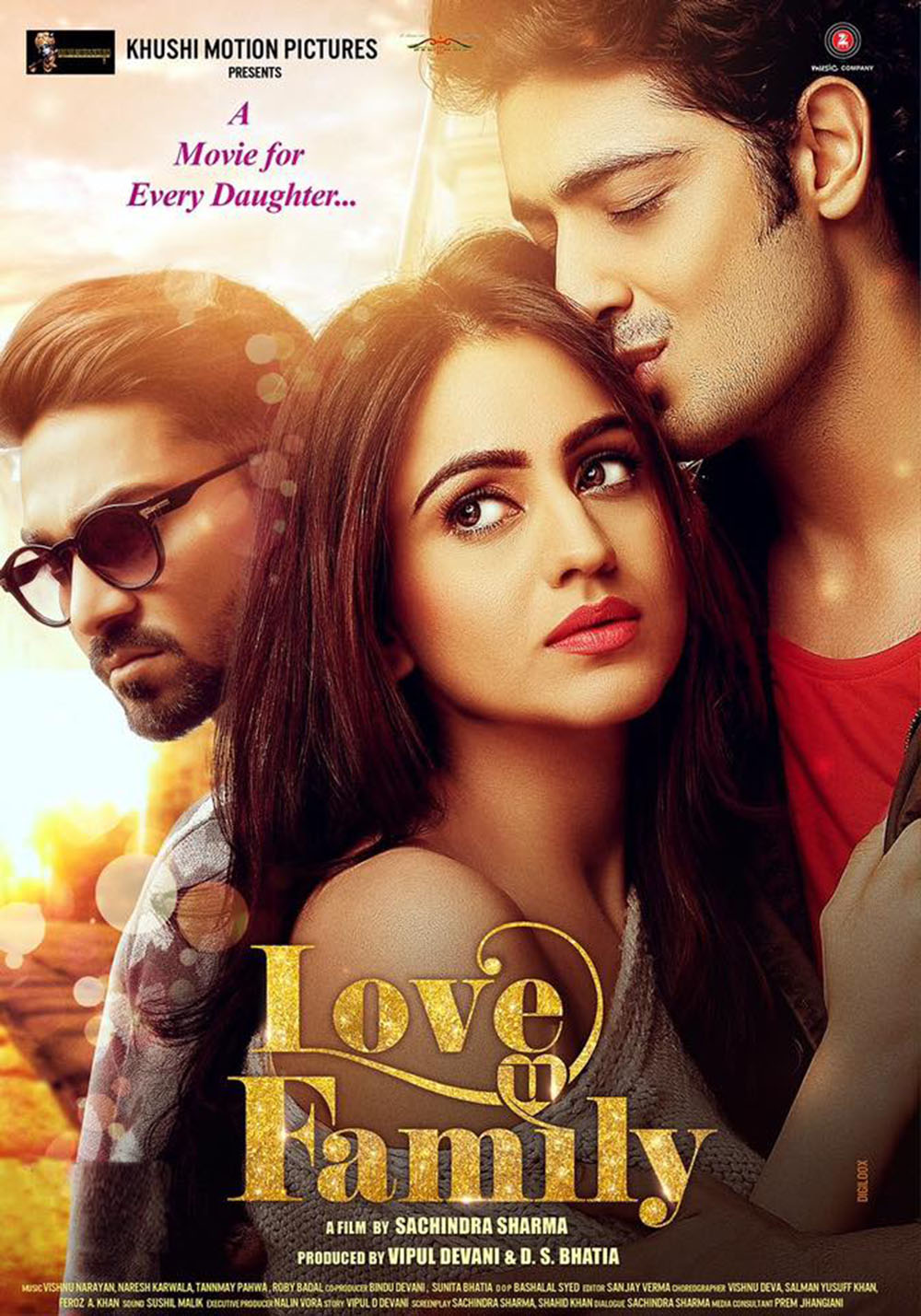 Cast: Salman Yusuff Khan as Raj
Aksha Pardasany as Khushi
Kashyap as Avi
Manoj Joshi as Dhiren Devani
Shakti Kapoor as Lovely Singh
Crew: Directed by Sachindra Sharma
Produced by Khushi Motion Pictures, D S Bhatia & Vipul Diwani
Story by Vipul Devani
Editor: Sanjay Verma
DOP: Basha Lal Syed
VFX: Vinay Matkari