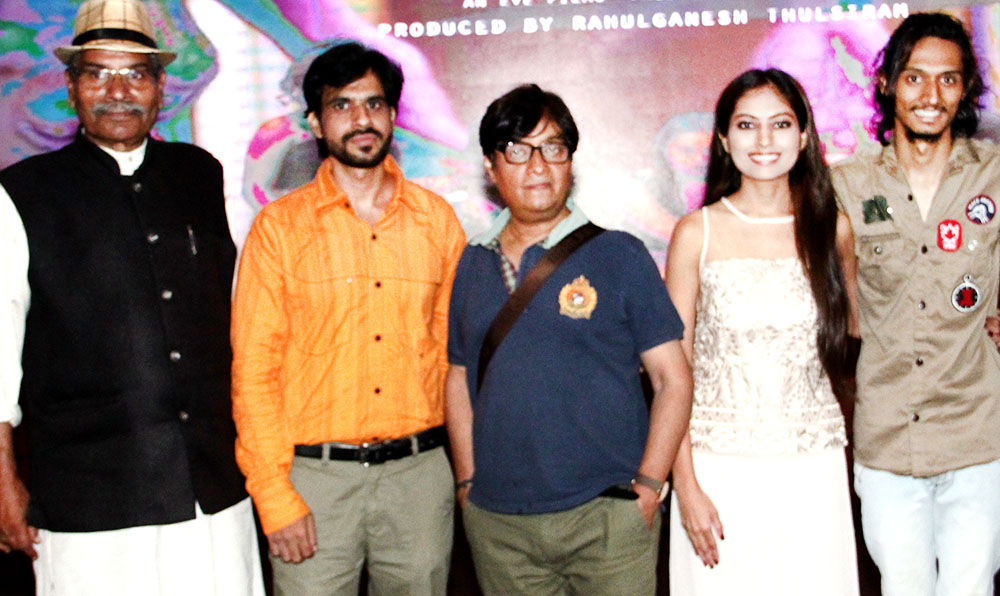 The upcoming thriller movie Rescue's trailer had been launched at the View, Andheri-West on 25th May, 2019 with much fanfare. The event was attended by the lead actor Rahulganesh Thulsiram, Ishita Ganguly, Sreejita de,Megha Sharma, Rani Agarwal, Bijendra kala, Ramesh Goyal and director Nayan Pachori.
Sreejita de who is currently seen in Nazar (TV show) and Ishita Ganguly in Vikram betal (TV show) are in the leads along with Rahuganesh Thulsiram. The story has been given by Nayan Pachori. Under the banner of RGTS picture's, Nayan Pachori has directed the film and Vikram Pratap Singh is the director of photography ,Screenplay and dialogues penned by Nayan Pachori and Abhijeet Kamble .
Honey, Ayesha and Meera who happens to trap one man, their house broker Jatin in their rented apartment. What follows is they assault him, torture him and eventually end up raping him at one point. Its an outrageous thriller and comic on surface level.Its about sexuality, freedom of choice, hipocritic society that we live in. Its a fictitious story based on a true incident happened in India recently.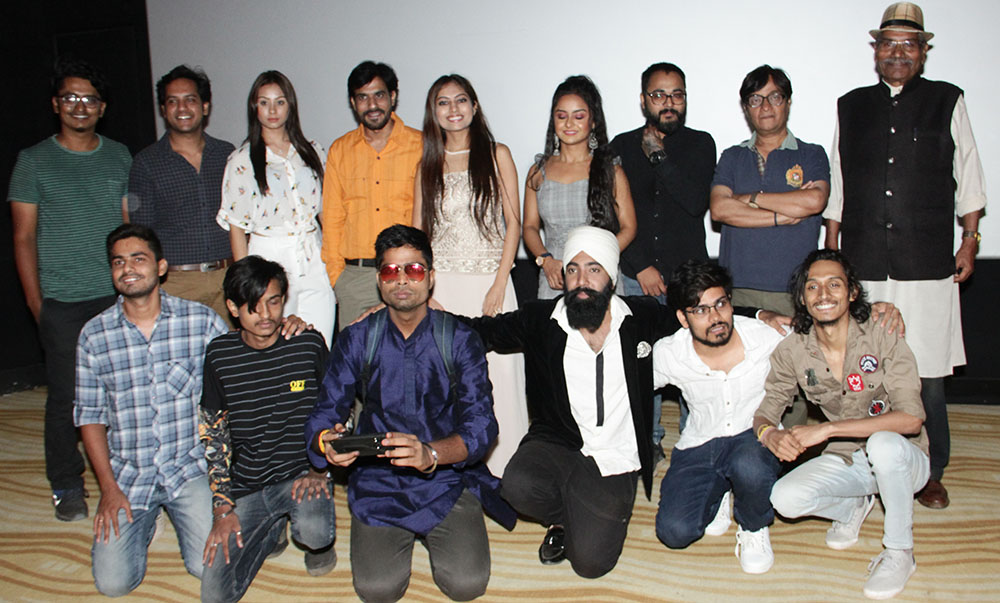 On this occasion Rahulganesh Thulsiram quoted that the film rescue is a very special film for me. The stereotype of the society is been cleared by the concept of the film. The film talks about the molestation, assault and even rape of a man. We live in a society where misbehaving with women is a severe crime but what about same ill treatment for a man. The justice should not be different for the two. The movie focuses on the hypocritic nature of the society and tells us to change our mindset as the self respect and esteem of woman and man are equally important. I am looking forward to the film for the audience response.
On this occasion Ishita Ganguly quoted the film is a thriller film and has a really good concept which will break the stereotype which is prevailing in the society.
The film will be released by Mates Entertainment and will hit the theatre on 14th June,2019.