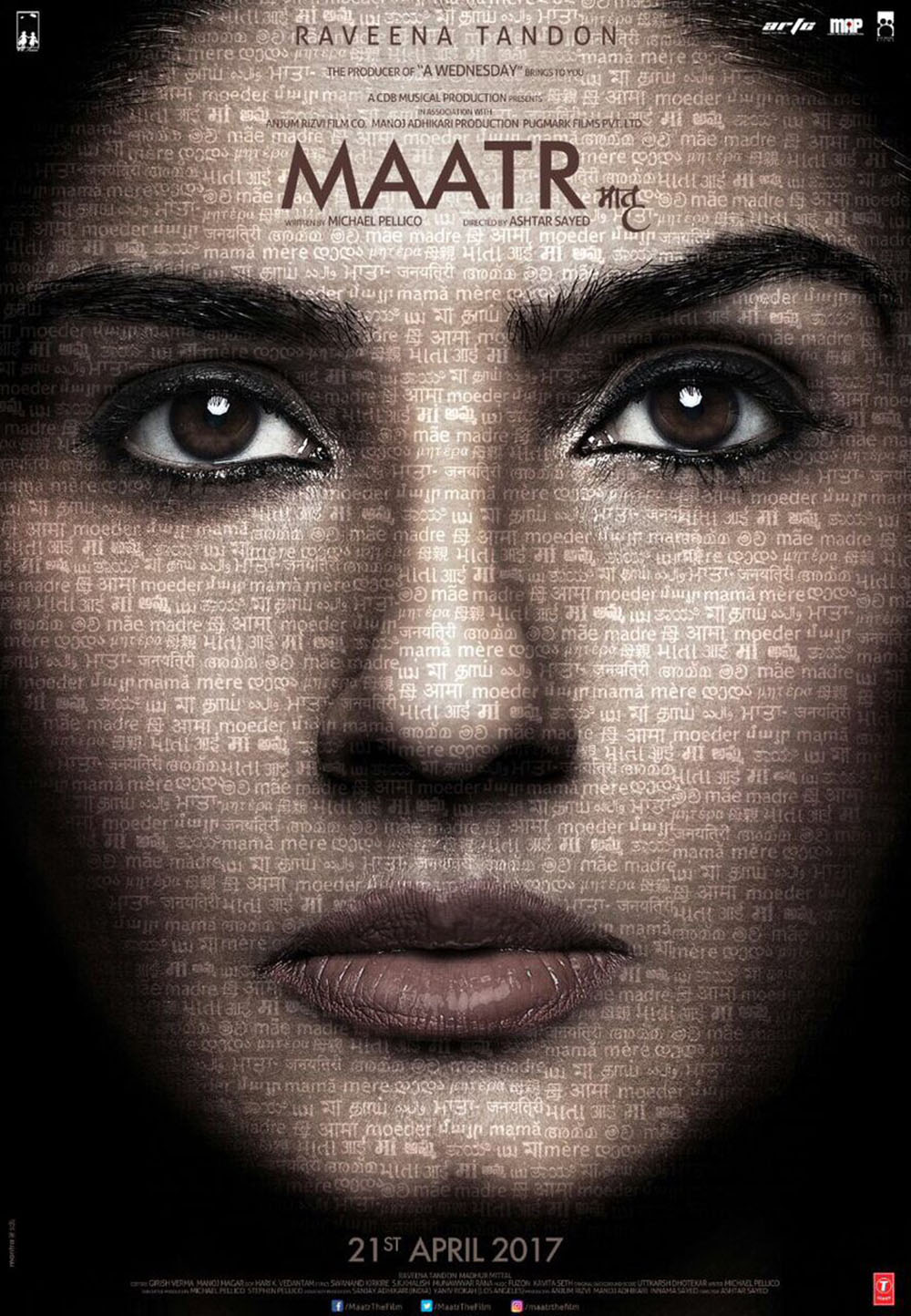 MOVIE REVIEW: MAATR; Ek Maatr Sadma
RATING: (2/5)
CAST: Raveena Tandon, Madhur Mittal, Divya Jagdale, Anurag Arora, Alisha Khan
DIRECTION: Ashtar Sayed
REVIEW By: PK Verdict, Editor Amit Bachchan
Ashtar Sayed The Director of Maatr brings you a Not so celebrated Diva of Nineties in this era giving you the flavor of a Cinema much of Eighties where there was just one Prem Chopra or Ranjeet to deal with, the magnitude is just seven times larger here. So it's a Gang Double Rape One and a half murder and a full revenge. Does this make any sense? Well neither does the film. All it does is gives you a shock value in 15minutes of the start of it and it remains a shock value till the end. Raveena Tandon performs but then the end credits thank her body double taking away the wow factor which anyways wasn't there any making you wonder if these stunts were really out of the box.
The Casting Director whose name appears much before the director of the film has a big role to play to shape up this disaster. Unfortunately, I forgot the name, well never meant to remember as well. Other than Raveena Tandon none of the cast is impressive neither the main silly villains who have nothing to do other than sniffing cocaine and ripping women or raping them. The language is cheesy, unpleasant, abusive.
The logic is as funny as you could think-of anywhere in the film. Boom Gang Rape, Daughter raped and killed. Another Victim Raveena in hospital, Police is unapologetic and interrogates informing or rather unveiling her to the fact that her daughter is no more and than continuing the interrogation. Moving hand gestures has the contagious effect, with even you waiving hands wondering what is happening on screen. Technically, the film it seems is shot using phone camera in some of the scenes. They expect you to read emails on screen with almost full screen screen of their email communication. Too much Digital Dependency. Mutual Friends logic, brilliant, what a code, Director thinks he is working on a James Bond film.
More than the Gang Rape Trauma what lies with you is the film execution Trauma.
Dialogues of course has some rhyming, "waha desh ka Pradhan Mantri India ko Shape dene chale hain, aur Delhi ke bandhe yaha Rape kar rahe hain" Poor Delhi. More than anybody else, Nirbhaya has become the face of Delhi. It is a pity indeed, that films are being made and riding on her without giving it a right direction.
Last week it was Begumjaan that opened up with the same scene and this week there is a full length film which you can simply skip not just in theatres on TV too.