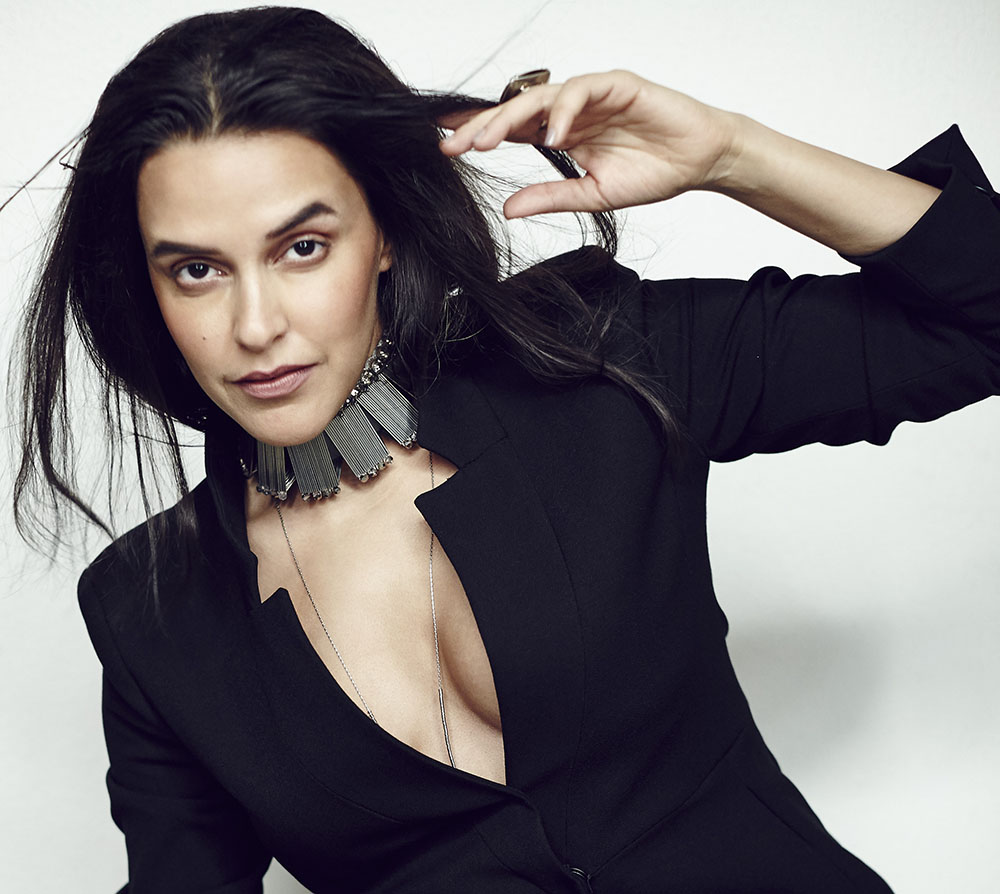 India's first Critics Choice Film Awards announced; Neha Dhupia to host the first edition of the awards
Ceremony to recognise movies across eight languages; nominations to be announced by Zoya Akhtar
After a successful outing at the Critics' Choice Short Film Awards, the Film Critics Guild and Motion Content Group have joined hands once again to present the first-ever Critics Choice Film Awards, which is the only title after the prestigious National Film awards to award filmmaking in eight major languages.
The pan-India awards body will celebrate the best of Hindi, Marathi, Gujarati, Bengali, Kannada, Tamil, Telugu and Malayalam cinema. The prestigious awards ceremony will be hosted by leading Indian film actor, Neha Dhupia.
Anupama Chopra, Chairperson, FCG said, "The FCG is the first registered body of film critics in India. We are a pan-Indian, pan-language, pan-platform body. We have critics from print, television, radio and digital and our opinions reach millions of people including 32 lakh on twitter alone! It gives us great pleasure to announce the first Critics Choice Film Awards to honor and celebrate the finest talent in Indian cinema. We hope that these awards will contribute to setting and raising standards for films in the country."
The CCFA will set a new benchmark in the Indian film industry to recognise and honour great storytelling that emerges from different parts of India and will represent the diversity that the industry is enriched with.
"In our promise of delivering credible and premium content , the Critics' Choice Feature Films Awards is an initiative in the same direction. By partnering with the FCG we bring credibility and the team has worked creative elements around this property which will truly give it a premium feel. We believe CCFA can become a benchmark in the years to come by which quality films will be recognized and the masters of this craft can be given their due honour. Motion Content Group is truly excited and delighted to partner with such a body of luminaries and get CCFA 2019 to go live," said SudipSanyal, Business Head , Motion Content Group India.
Speaking about the association Abhayanand Singh, CEO, Vistas Media Capital said, " We are very proud to associate with such a unique award platform which is in line with some very prestigious awards globally. A credible award show with focus on honouring the best talent and not just pure entertainment was long due in India."
The nominations for the Critics' Choice Film Awards will be announced by well-known and critically acclaimed Indian film Director, Zoya Akhtar in the first week of April 2019, while the ceremony itself will take place on 21 April.
About Film Critics Guild: The Film Critics Guild, India's first registered association of film critics, is a geographically diverse cross-section of professionals who have come together to streamline the ethical and quality standards for film criticism in the country. With India's most credible critics — representing print, radio, broadcast, and the web — at its helm, the Guild is dedicated to maintaining the highest level of integrity amongst its members and evaluating works of cinema that stand apart in their story telling.
About Motion Content Group: Motion Content Group is a global content investment and rights management company. It invests and partners with the world's leading talent, producers and distributors to fund, develop, produce and distribute premium content. Motion supports editorially and commercially vibrant networks and platforms by helping meet the ever-increasing demand for premium content, for the benefit of advertisers and its content partners. Headquartered in London and Los Angeles, Motion currently operates in 26 countries worldwide and has a broad range of award-winning programming distributed globally.
ANUPAMA CHOPRA
Anupama Chopra is an Indian author, journalist, film critic and director of the MAMI Mumbai Film Festival. She is the Founder and Editor of the digital platform Film Companion which offers a curated look at cinema.Apart from being a film critic for NDTV, India Today and Hindustan Times, she has written several books on Indian cinema and has hosted a weekly film review show: "The Front Row With Anupama Chopra", on Star World from 2012-2014. She won the 2000 National Film Award for Best Book on Cinema for her first book Sholay: The Making of a Classic.
Anupama Chopra started her career as a film journalist & critic and over the years she has written several books of films, especially Bollywood or Hindi cinema. She has written about the Hindi film industry since 1993 and has explored cinema in several mediums - print, television and digital. Her first book Sholay: The Making of a Classic (2000) won the 2001 National Film Award for Best Book on Cinema (India). Another book of hers, King of Bollywood: Shah Rukh Khan and the Seductive World of Indian Cinema, was featured on the annual "Editor's Choice" list of the New York Times Book Review. She has also written about Bollywood in various international publications such as The New York Times, the Los Angeles Times, Variety and Sight & Sound and is currently a contributing editor Vogue India.
In 2013, she released two books, Freeze Frame based on the interviews with filmmakers and actors on the TV show and 100 Films to See before You Die based on her weekly film columns. In 2014, she did a Hindi show called 'Star Verdict' on Star Plus. Currently she hosts Film Companion on YouTube which replaced "The Front Row With Anupama Chopra" where she critiques Bollywood movies.In November 2014, Chopra replaced Shyam Benegal to become the chairperson of the Mumbai Film Festival organized by the Mumbai Academy of the Moving Image (MAMI)
She won the Harrington Award for "academic excellence and promise for success in the field of magazine journalism" while she was at Medill.