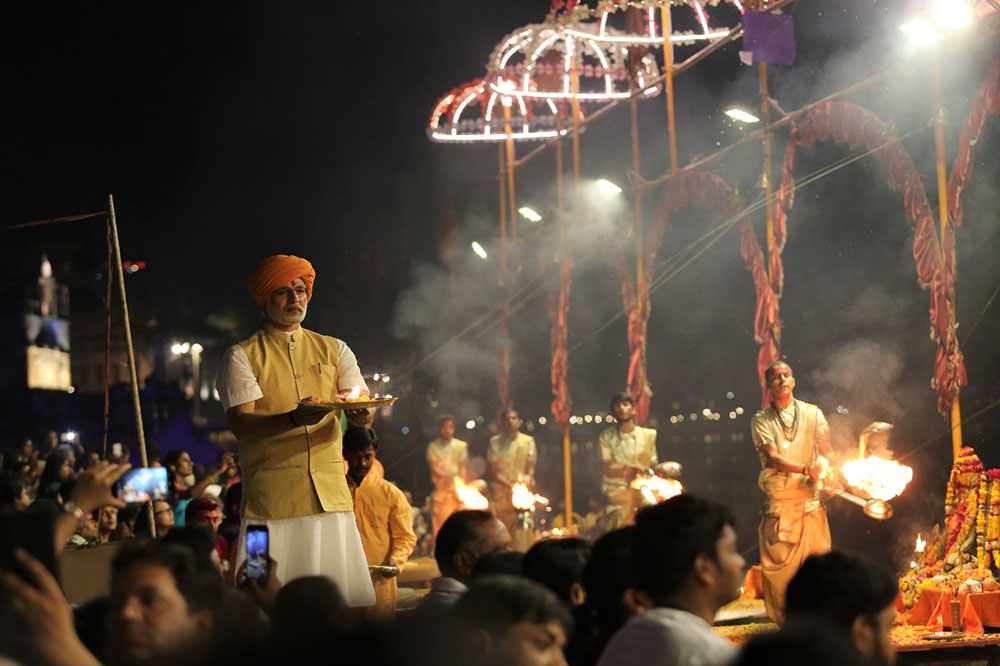 The much-anticipated film PM Narendra Modi brings with it an impressive six-song album, with each track complimenting the story.
The songs have been distributed between music composers Shashi -Khushi and Hitesh Modak, with each composing three songs in it. The former make their presence felt with Saugandh Mujhe Iss Mitti Ki, which is sung by Sukhwinder Singh and Shashi Suman. Taking inspiration from the Prime Minister's speech to serve the nation, it's penned by Prasoon Joshi. There's a burst of josh with Suno Gaur Se Duniya Walo - a 90s hit that has been recreated by Shashi-Khushi and sung by the original singer Shankar Mahadevan's son Siddharth and Shashi Suman. Fakeera, is soulful track sung by Raja Hasan.
Hitesh Modak takes over with Namo Namo, which is a rap song on Modi by producer Sandip Ssingh along with rap by Perry G. He has also composed Meri Nazar Mein, which is an emotional track sung by Javed Ali. Another song has been recreated with Ishwar Allah from the film, 1947: Earth. Sung by Suvarna Tiwari, the song is about the greatest religion of the world, which is humanity.
.
The entire album has been programmed and produced by Meghdeep Bose and Hitesh Modak, who has also done the background score of the film. The audio has been mixed and mastered by Tausif Shaikh and the music partner is T-Series.
Producer, Creative Director and story by Sandip Ssingh. Produced by Suresh Oberoi and Anand Pandit, the film, which is directed by Omung Kumar, will hit the theaters on April 5