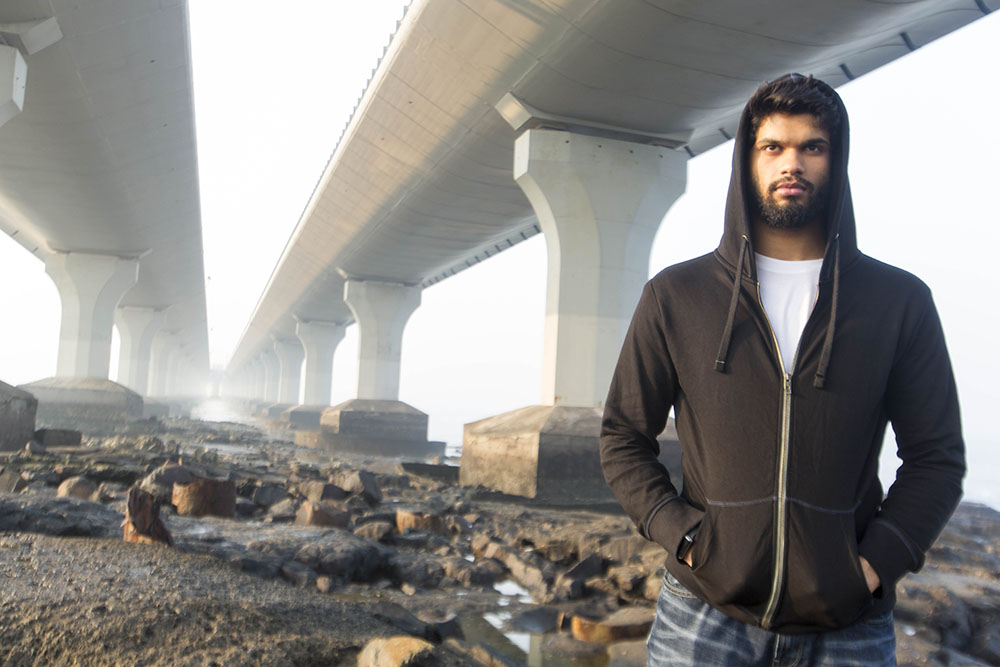 Unconventional yet again ! Newcomer Karan Kapadia's movie 'Blank' being showed selectively, days before its release
The trailer of the film 'Blank' starring newcomer Karan Kapadia and actor Sunny Deol is being well received by the people and critics alike and all for good reasons too. With just the trailer being so widely accepted by everyone, the filmmakers decided to have multiple screenings of the film five days before the release date. After one such screening in Delhi, a press conference was held with the media. The movie is being showed to the public which is rarely done with a debutant's film. The film is being screened in select theatres throughout India.
Makers of the film have taken a very bold approach for the marketing strategy of this movie. Even the trailer which was released did not reveal the faces of the actors, it simply highlighted the content of the film. It is perhaps this new take on promotion that has the viewers intrigued and impatient for the release.
Karan Kapadia, the lead, arrived at the trailer launch with his face covered just like his character in the film, which created a lot of buzz amongst the audience. He has not only decided to make an unusual debut but also promote his movie in an unconventional manner.
Carnival Motion Pictures and EaseMyTrip present, an Echelon Production, produced by Dr. Shrikant Bhasi, Mr. Nishant Pitti, Mr. Tony D'souza, Mr.Vishal Rana and & Pictures, 'Blank', starring Karan Kapadia and Sunny Deol in lead roles, directed by Behzad Khambata is all set to release on May 3, 2019, and is a Panorama Studios Distribution nationwide