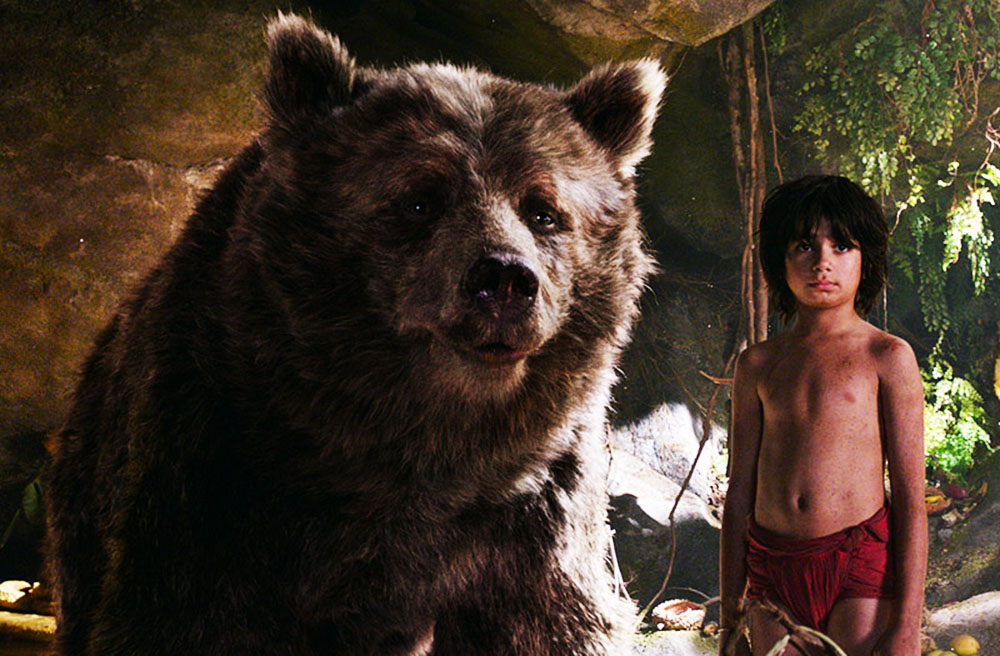 Disney's TheJungleBook collects 9.76 Crores Net on day 1 and sets a new benchmark in India! .
A true Family entertainer and absolutely perfect way to start Summer Vacations for Kids. Mowgli hits the right chords with Kids, youngsters and Family audiences and Kids enjoying the 3D experience and the visual treat of The Jungle Book. The movie has bagged the Biggest Day 1 for Hollywood release in India for 2016. It scores the 3rd Biggest day 1 for any Hollywood movies ever in India after Fast & Furious 7 & Avengers Age of Ultron.
It is also the 2nd biggest opening across Hindi and Hollywood releases in India after Airlift. This feat is commendable as the film only had a Digital cinemas release.
Disney's all-new live-action epic adventure has been truly unique for the local audience. Disney on boarded top actors from B-town to dub for the film. Priyanka Chopra lent her voice to the mysterious python Kaa, Irrfan is the voice of the friendly bear Baloo, Nana Patekar lent his voice to the Bengal tiger Shere Khan, Shefali Shah is the voice of the wolf Raksha and Om Puri lent his voice to theblack panther Bagheera. India got to watch The Jungle Book on April 8th, a week before US release.
The Jungle Book, Directed by Jon Favreau ("Iron Man"), based on Rudyard Kipling's timeless stories and inspired by Disney's classic animated film, "The Jungle Book" is an all-new live-action epic adventure about Mowgli (newcomer Neel Sethi), a man-cub who's been raised by a family of wolves. But Mowgli finds he is no longer welcome in the jungle when fearsome tiger Shere Khan (voice of Idris Elba), who bears the scars of Man, promises to eliminate what he sees as a threat. Urged to abandon the only home he's ever known, Mowgli embarks on a captivating journey of self-discovery, guided by panther-turned-stern mentor Bagheera (voice of Ben Kingsley), andthe free-spirited bear Baloo (voice of Bill Murray). Along the way, Mowgli encounters jungle creatures who don't exactly have his best interests at heart, including Kaa (voice of Scarlett Johansson), a python whose seductive voice and gaze hypnotizes the man-cub, and the smooth-talking King Louie (voice of Christopher Walken), who tries to coerce Mowgli into giving up the secret to theelusive and deadly red flower: fire. The all-star cast also includes Lupita Nyong'o as the voice of the fiercely protective mother wolf Raksha, and Giancarlo Esposito as the voice of wolf pack's alpha male Akela. "The Jungle Book" seamlessly blends live-action with photorealistic CGI animals and environments, using up-to-the-minute technology and storytelling techniques to immerse audiences in an enchanting and lush world.