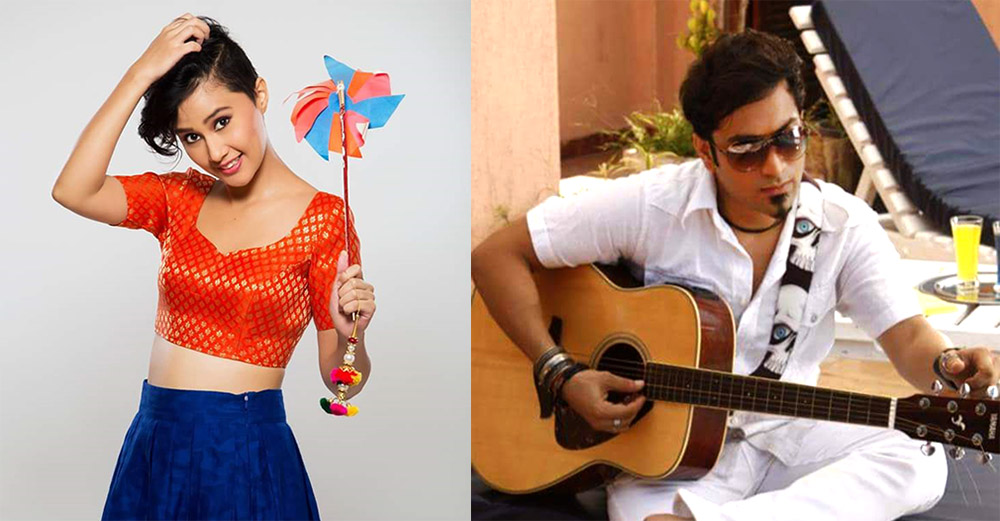 4G Girl Sasha chetri Dating Music producer Sachin Gupta,
The man whose known for creating artist and skyrocketing thr Career with his gifted melodies and youth anthems.
Songs to his credits
Doorie- atif asalm
Hum kis gali - atif aslam
Tere liye jantein sajayien- atif aslam movie prince.
Mere dad ki marutie- diljit dosanj(yamla pagla deewana)
Punjabiyaan di battery- mika and honey sing.
Ehsaan- dil kabbadi .
And many more youth top charts anthem.
Sachin gupta is an Indian music director, composer, guitarist, record producer and a Singer. His work has spanned everything from playing live shows with his previous band 'Mrigya,to composing indie pop albums and films and skyrocketing the career debut songs of for lAtif Aslam, and Alisha chinoy Jal, Ahmed Jahanzeb, Apache Indian and Mika among others. Termed by international media as the 'Flying Finger Melodies, his music, as he says, is inspired by real life instances, while his guitar playing has been heavily influenced by Yngwie Malmsteen.
Sachin gupta the man also apart from giving doorie and tereliye like hits for atif aslam debut album and film prince,
introduced dilijit dosanj to bollywood with song in mere dad ki marutie and for dharmendar sir and sunny deol in yamla pagla deewana.